Read Time:
7
minutes
Every year seems to bring more events that require solid business IT continuity planning to avoid costly downtime for small businesses to global enterprises. Disasters – including hurricanes, fires, earthquakes, cyberattacks, deliberate attacks, pandemics, and supply chain disruptions – are on the rise and often interconnected. These complex risks to business continuity will happen more frequently in the future, according to 77% of risk leaders surveyed for Accenture's 2021 Global Risk Management Study.
The greater challenge when preparing for these disasters is in developing a business continuity plan (BCP) that is comprehensive enough. It has to bring resiliency to today's high-level IT infrastructure systems, platforms, applications, workloads, and dependency integration across a distributed hybrid IT environment. Developing such an IT business continuity plan requires understanding its expansive nature. (This is part of an extensive series of guides about data security.)
What Is Business Continuity Planning?
A business continuity plan spells out exactly how an organization will continue functioning when business processes and systems are interrupted because of a disaster, including the latest pandemic. According to PwC, COVID-19 resulted in 67% of organizations implementing a business continuity plan. While more expansive than a disaster recovery (DR) plan—because it looks at every system, human, process, and physical asset—the BCP should work holistically with an organization's DR plan.
The DR plan is a major component of the BC plan because it covers the strategies for dealing with IT disruptions to every asset. These include everything from physical and virtual servers, devices, and networks to applications, workloads, and databases.
An IT business continuity plan looks at these DR aspects in terms of the people and processes, along with their access and communication across physically disparate locations during a disaster. The goal is to maintain high availability of and between these aspects of the business during any failure. This supports the ability to maintain continuous operations, which is where disaster recovery takes over.
IT Asset Mapping for Business Continuity
DR planning is where the organization determines the needed resources that will make IT business continuity possible. The process starts with mapping and categorizing all assets and classifying their level of criticality to business operations. The organization can then determine the recovery time objectives (RTOs) and recovery point objectives (RPOs) to identify how much downtime and data loss the organization can endure before risking major damage to the business.
The Components of Business Continuity
Long before the organization can start developing the DR plan, it must develop the business continuity plan that will guide the processes, roles, tools, backup, and recovery following a disaster like the recent pandemic. The resulting BCP must be based on a strategy where the components revolve around how business processes and IT assets work together to enable the continuous operation of the organization.
Assessing Organization Processes
The next step is to look at the overall organization from the standpoint of its workforce and departmental structures as they pertain to business processes, IT assets, and systems. This will holistically go together with an understanding of the applications and data that make business operations possible, which requires comprehensive mapping of applications, networks, databases, and other application dependencies.
Defining Mission-Critical Processes
Once the business creates the previously mentioned map, it can determine which processes are mission-critical and which it can classify as less critical or non-critical. All these components of an IT business continuity strategy have technology as their foundation, which is what will drive the DR strategy for backup and recovery tools and processes.
Remote Office Facilities During a Disaster
This includes facilities such as on-premises data centers and hybrid environments (mix of public and private cloud) to ensure the right choices for physical and virtual disaster recovery sites in the event of a natural disaster. Even in a post-pandemic remote workforce world, many organizations are moving to a hybrid on-premises/remote workweek schedule or returning fully to the office.
This is where the broader aspects of business continuity planning must make accommodations for the workforce displaced from the office during a natural disaster. This can mean the use of remote office facilities for the displaced workforce, going fully remote via a VPN and cloud portal access, or a combination of the two, depending on the organization.
Although every organization is different, the development of every business continuity plan and strategy can be complex since it must result in a holistic BCDR plan. Creating an optimum business continuity plan requires the organization to proactively account for the challenges that are inherent to this process.
BCP Challenges
The first challenge that any organization will face in BC planning is process discovery. Today's businesses have highly integrated processes and systems that are often distributed across hybrid IT environments. This hybrid IT distribution increased during the pandemic era and has morphed into a hybrid remote workforce structure in the post-pandemic era.
The complexity of this hybrid structure also made it difficult for organizations to determine the interconnection, integration, and dependencies of processes across IT systems, applications and their dependencies, devices, platforms, and networks.
The Role of IT Mapping for Processes and Services
Applications and their dependencies are at the heart of every business process across a distributed organization and its departments. Without the means to see the detailed connection of applications, dependencies, and IT infrastructure in real time, organizations have an incomplete picture of business processes. This requires understanding the best practices for IT asset discovery and management to develop a complete picture for BCDR planning.
Hybrid and Multi-Cloud Processes and Services
The processes built on applications and infrastructure also span multiple cloud environments, which makes it even more challenging to gain a complete picture. The dependency of processes on varied applications alone can mean that any missed links across dozens of applications can spell disaster when it comes to business continuity for the entire organization. Every organization runs on a mix of processes and services, so they must have the ability to map and view both for a comprehensive business continuity plan.
Regulatory Compliance
The data used and/or produced by the applications and their dependencies is often governed by regulatory compliance laws, such as GDPR and a host of data protection laws enforced by the Privacy Protection Authority (PPA). This requires a clear system that defines the rules, practices, and processes governing business continuity across the organization. This system of compliance and governance will become an integral part of defining and building the BCP structure.
Building a Business Continuity Plan
‍Since business continuity and disaster recovery work together, there is a great deal of overlap in creating an IT DR plan and an IT BC plan. The primary difference is that the BCP looks at IT assets and components primarily from the standpoint of business processes and overall operations.
The IT business continuity plan will be a living document that includes all procedures, agreements, and resources. It will also have individual and team responsibilities, as well as work roles that organizations must follow during and after a disaster that threatens business operations. These directly align with the disaster recovery plan process while focusing on the business's people, processes, services, facilities, and procedures.
Business Continuity Team and Governance
The first step is setting up BCP governance, as discussed earlier. This will detail who handles each aspect of the plan and what processes they follow. These organizational change management processes are headed up by a central BCDR team made up of business stakeholders, IT leaders, and designated department heads or representatives. This group will delegate and ensure all aspects of the governance process are adhered to, from documentation to process completion, via a sound change management process approach.
Business Impact Analysis
The BCDR team will oversee the business impact analysis (BIA) based on mission-critical and secondary processes, along with their dependencies across systems, applications, devices, and departments. Organizations use BIA tools to identify critical business processes, services, and risks regarding how different IT change management disruptions will impact the business.
This forms the basis of the recovery strategy and documentation guiding the workforce. This documentation will define the step-by-step actions and responsibilities of staff during downtime and as part of the pre- and post-recovery process.
RTO/RPO Development for Income/Productivity Loss Analysis
The BCDR team will develop the RTO and RPO based on the mission-critical processes and change management models and the backup and disaster recovery tools and processes. However, their primary focus will be to use the RPO and RTO to determine projected loss of income and productivity, recovery tools and process expenses, potential impact on customer experience and brand, and potential service and product delays where they apply.
Organizations should store the IT BC plan documentation in more than one location and on more than one medium source, just like with the backup approach to systems, applications, and data. This documentation will include how they can further develop, track, and review the implementation, response plans, and recovery strategy.
Testing, Training, and Monitoring
While testing and monitoring are part of the DR portion of the BCDR plan, the governance and auditing processes should flow directly from the business continuity plan and the BCDR team. This is where the documentation guides:
Testing processes and procedures
Workforce training and drills
Testing and IT mapping schedules and tools
Compliance standards and processes
Timetables and personnel responsibilities
The documentation will also include post-test KPIs and standards that are weighted against the test outcomes to ensure the testing works as intended.
In Conclusion
The realities of a post-pandemic world are defined by a hybrid remote world. However, no matter where a workforce is located, on-premises and cloud IT infrastructure, applications, workloads, and databases are critical to every organization. Thus, business continuity plans must start with a thorough mapping of IT infrastructure and applications along with their dependencies to create a risk-free BC plan.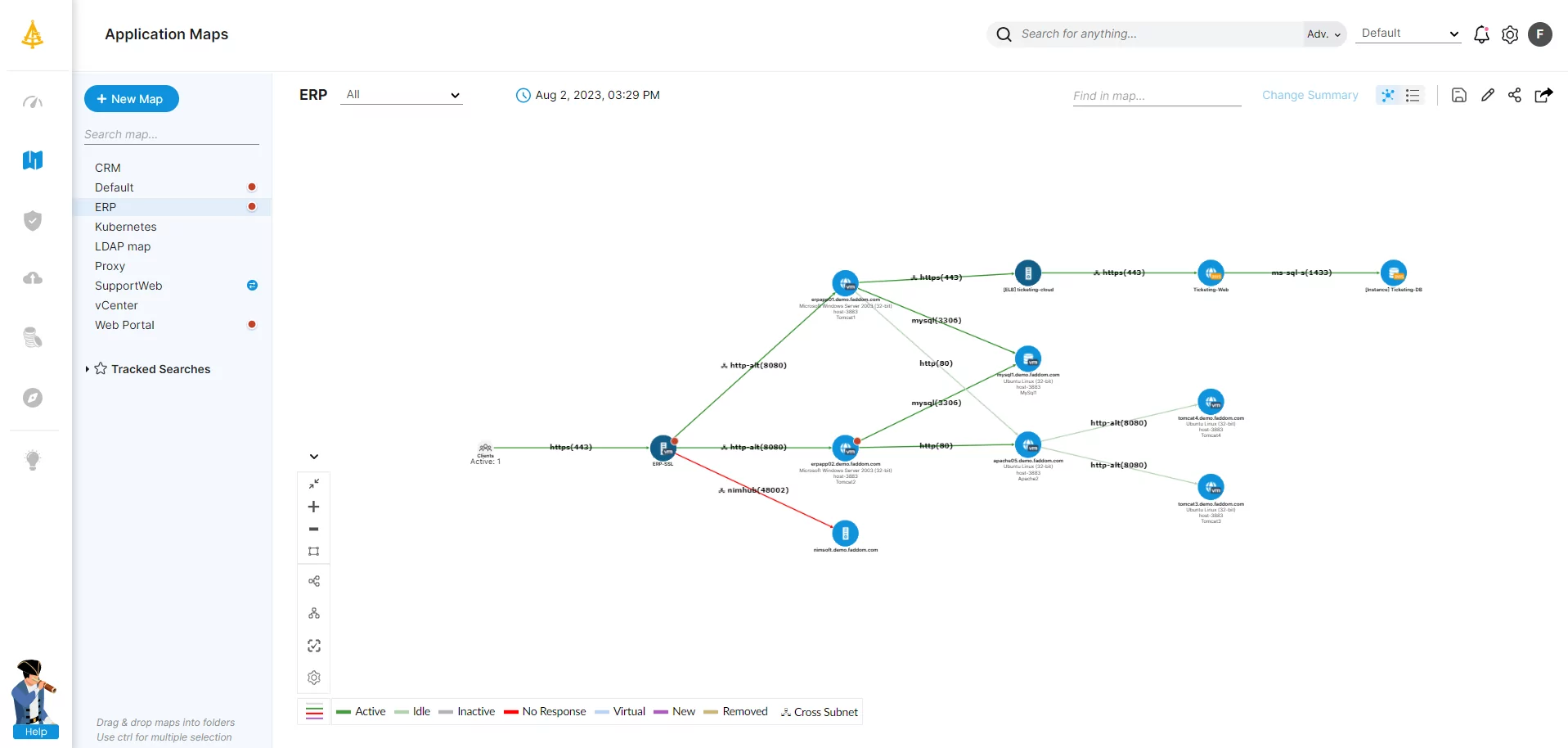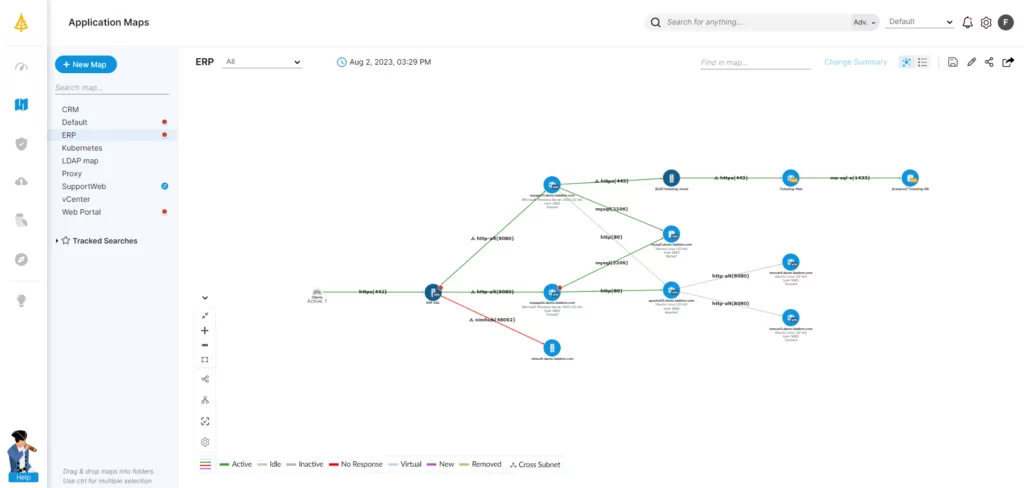 See Our Additional Guides on Key Data Breach Topics
Together with our content partners, we have authored in-depth guides on several other topics that can also be useful as you explore the world of data breach.
Authored by Cynet
Authored by Clodian
Authored by NetApp