Read Time:
7
minutes
At a glance, global cloud infrastructure market statistics suggest that cloud solutions are universally successful and the perfect option for enterprises worldwide. A revenue forecast of $513.28 billion by 2030 is no joke. However, the true story is that cloud adoption isn't synonymous with cloud success. Numerous companies have struggled with cloud infrastructure, and many have either shifted back to on-premises infrastructure or are seriously considering it.
Via a survey titled, "Voice of the Enterprise: Datacenters 2021," 451 Research analyzed answers from more than 600 respondents to uncover that 48% of them had shifted their workloads from public clouds to physical infrastructure. The reverse cloud migration phenomenon began as a whisper but is gradually becoming more widespread and normalized. For many businesses, the move away from cloud is the answer to their operational roadblocks and bottlenecks.
The benefits of reverse cloud migration are multifold. They include avoiding vendor lock-ins, access to diverse and robust hardware, and the ability to deploy workloads at increased speeds. Reverse cloud migration can thus be a vital move for companies looking to reinvent and reinvigorate themselves. However, making the journey back is not all smooth sailing.
This post will review the hurdles businesses face when it comes to leaving the cloud and how to overcome them.
What is Reverse Cloud Migration?
Reverse cloud migration is essentially the shifting of workloads, either partially or completely, from cloud-based infrastructure to more traditional, physical data centers. Cloud platforms were touted as the ultimate microcosm of advanced futuristic technology. Therefore, it's natural that many are confused as to why the cloud was a suboptimal solution for so many businesses.
The 451 Research survey suggests the primary drivers behind reverse cloud migration involve:
Unsanctioned use of public clouds
Data security
Application lifecycle management
Regulatory compliance and data sovereignty complexities
Companies also cite high costs, a lack of flexibility and customization, and missing access to newly launched data center hardware as important reasons for their move away from the cloud.
So the motivations for migration are there. But what makes the journey back so difficult?
Common Challenges of Reverse Cloud Migration
There are five primary concerns when it comes to making the move back to traditional infrastructure. These are discussed in detail below.
1. Failed Cloud Migration Projects
In 2021, McKinsey research revealed that 75% of cloud migrations exceeded their allotted budgets and that 38% couldn't achieve key goals by their deadlines. The story of cloud migration, whether adopting the cloud or saying goodbye, is filled with failed cloud migration projects. The reasons for these failures vary from case to case. However, the repercussions almost always are long-term damage.
Such unrealized gains from cloud adoption serve as a suboptimal springboard to confidently leave the cloud. It also has a psychological effect on senior management, who may not want to disorient their company with another migration failure. Failed attempts at moving certain workloads off the cloud could cause CIOs and CTOs to lose conviction in their reverse cloud migration plans.
It's important to remember that failed migration projects aren't exclusive to reverse cloud migration. The vast majority of cloud migration projects are subject to some level of complication. Progressive companies with meticulous leadership can confidently tackle this challenge.
2. Complexities with Cloud + On-Premises Interoperability
Interoperability is a key attribute of a product, service, or solution. It refers to the ability to operate between multiple, different systems seamlessly, efficiently, and economically. Interoperability is a vital requirement for reverse cloud migration. Many public cloud vendors don't offer services with a high degree of interoperability. Therefore, moving workloads from the cloud to on-premises infrastructure without service disruptions is a crucial challenge.
In the modern world, service disruptions and downtime are taboo. Most companies, even those that are well established, are only a few setbacks away from losing out to competitors. It's an unforgiving market. Navigating challenges surrounding interoperability is essential for businesses because the goals and objectives of their reverse cloud migration plans could be demolished by disruptions caused during the transition process.
3. Uncertain Costs of the Cloud Migration Process
Cloud adoption has been rampant with hidden fees and expenses that liberally drained IT budgets and reduced profit margins. This is one of the main reasons why companies are leaving the cloud. Similarly, the journey out of the cloud may appear to have a fluctuating price tag. No business can operate peacefully and confidently with the looming threat of uncertain expenses.
On-premises infrastructure, with its legacy hardware and high maintenance costs, was previously an expensive option for businesses. Moving back to on-premises isn't cheap, but for many companies, the long-term benefits will outweigh the upfront costs. The expense itself isn't the primary challenge. The main concern is achieving clarity on what the total cost will be. Therefore, businesses need to focus on the details of their reverse cloud migration and gain full clarity on the associated spend required.
4. Security Weak Points and Failure of Critical Services
Beyond the aforementioned service disruptions and downtime that could result in a company losing clients, the failure of critical services during an infrastructure migration process can lead to even worse catastrophes. The scariest involve security and the loss of critical data, information, and intellectual property. Reverse cloud migration can eventually enhance security for companies, but the transition is not without risk.
The move away from cloud is rarely conducted in one large step. That's unrealistic and unaffordable for most. It's also not the optimal way to go about it. A step-by-step process, led by a strong strategy, is the most effective approach. However, this causes a company's attack surface to expand and contract from time to time. Therefore, security becomes a significant concern since critical data will be flowing concurrently on the cloud and on-premises infrastructure.
For a lot of enterprises, reverse cloud migration is a way to provide bulletproof fortification for their most important assets. But the journey to that ultimate security opens up attack vectors that need to be identified, acknowledged, and plugged.
5. Lack of Skilled IT Personnel
The IT skills shortage is a global problem affecting businesses in almost every sector. According to Korn Ferry research, by 2030, tech frontrunners like the U.S. might lose $162 billion in annual revenue due to a lack of talent. A narrative that's becoming more common, one that's reiterated in the Korn Ferry study, is that AI taking away jobs is less of a concern than human professionals not being available for those same jobs.
Highly skilled IT personnel are needed to oversee and successfully implement an effective reverse cloud migration process. And yet, companies are likely to struggle to staff such projects. They can pull them off with smaller IT teams, but a tremendous strategy, robust IT leadership, and the right AI-powered tools to support these smaller teams would be critical.
Although these challenges may appear significant, the good news is that there are comprehensive solutions to all the issues listed above.
How to Overcome Reverse Cloud Migration Challenges
Despite what may seem like a precarious journey back, there are a few best practices businesses can follow to make their reverse cloud migration a success.
1. Avoid Cloud Migration Mistakes
A starting point for companies approaching a move away from cloud is to avoid the mistakes made during the initial transition from on-premises to the cloud. Some common yet critical errors include:
Miscalculating migration costs
Migrating hastily and in one swift go
Neglecting security and governance issues
Downplaying the disastrous effects of downtime
Not training stakeholders and personnel
Having insufficient testing of new environments
Implementing poor monitoring policies
CIOs and CTOs need to surgically dissect every decision and process from previous cloud migration projects. Once past errors have been identified, it's important to categorically and strategically design ways to avoid these in any cloud migration project going forward.
2. Prioritize a Holistic Strategy
One of the biggest mistakes that companies make during cloud migrations is moving without a strategy. Reverse cloud migration projects shouldn't be treated as a series of isolated maneuvers. This can risk the overall project being disjointed. Companies need to view their move back to on-premises infrastructure as a holistic process. Every decision taken and every step forward should be logically and strategically connected.
The strategy for transitioning away from cloud should cover:
Processes, protocols, tools, and personnel
Detailed blueprints and timelines for on-premises infrastructure
A prioritized list of workloads
Potential repercussions and contingency plans
Disaster recovery solutions
The strategy behind a reverse cloud migration is the backbone of the project. If it's weak, the project's foundation will be flimsy. If a strategy is strong, the migration is likely to be a success.
3. Align Reverse Cloud Migration with Business Goals
Considering the astounding quality and variety of software and hardware available both in the cloud and on-premises, it's easy for companies and leaders to get influenced by various superficial factors.
Instead of chasing new trends and technologies associated with a given infrastructure, business leaders need to align their plans with overarching business objectives.
Reverse cloud migration needs to be highly contextualized. Companies need to look beyond the IT department and get the buy-in and insights of all key stakeholders, department heads, and project leads. Only then will a company's plan to move back—partially or completely—to on-premises be steeped in the long-term objectives of the organization.
Neglecting overall business goals and being distracted by a given tech may bring short-term gains, but the future impacts could be problematic. Companies need to rally themselves around their long-term objectives.
4. Measure Reverse Cloud Migration with the Right KPIs
Choosing the right key performance indicators (KPIs) during reverse cloud migration is key. Without doing so, businesses cannot properly evaluate the success or failure of their migration. KPIs measure a migration from different points of view: an internal perspective, an end-user perspective, a security perspective, and a performance perspective, just to name a few.
It's important to first create broader categories for migration KPIs, the most simple breakdown being pre-migration, during migration, and post-migration. Another set of categories should include short-term and long-term KPIs.
Without framing these KPIs, critical elements of a successful migration could fly under the radar. Inversely, suboptimal configurations and decisions may end up being ignored.
Conclusion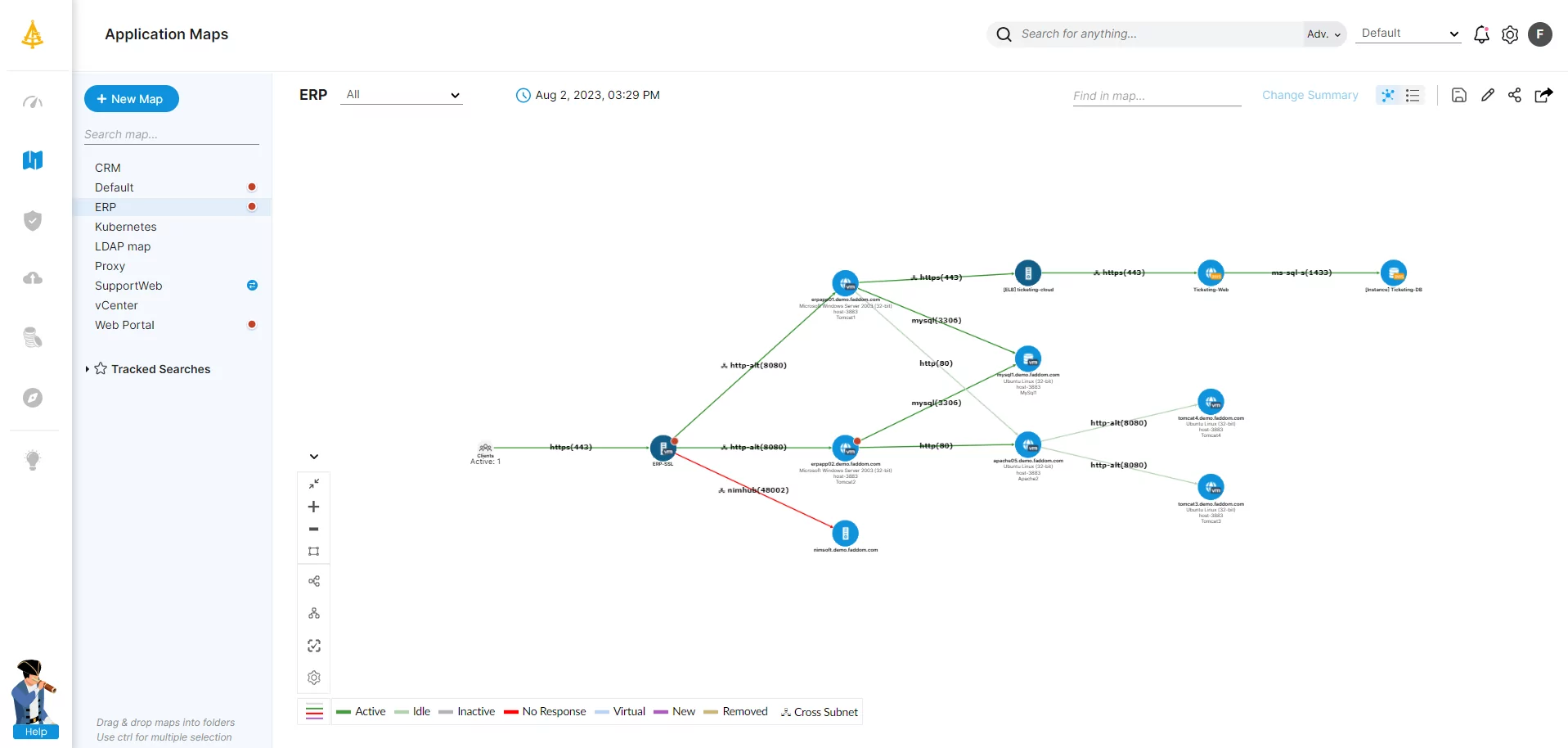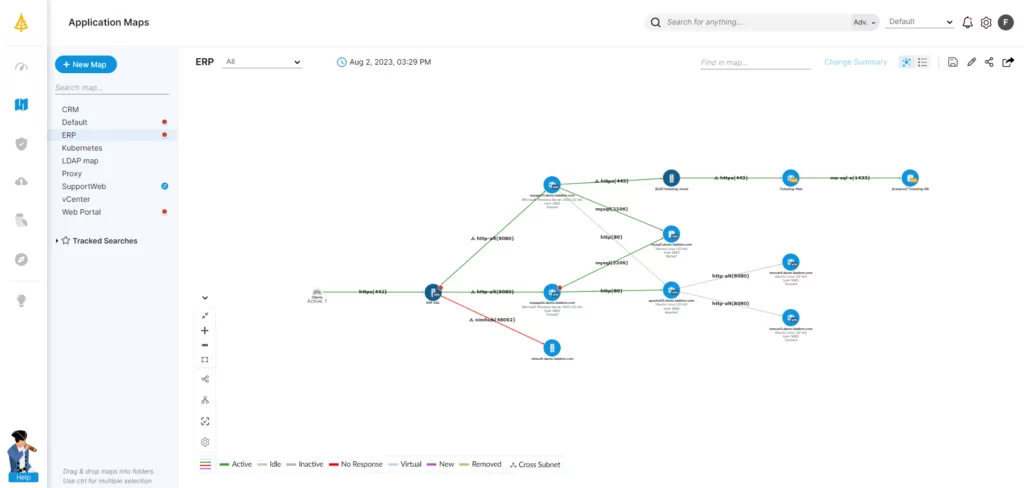 Reverse cloud migration is becoming more destigmatized with every passing year. Companies are beginning to view a partial or complete move back to on-premises infrastructure as an opportunity for a new chapter rather than as a retreat from a cloud infrastructure failure. Still, while the move back to on-premises can bring great benefits, it's a road that's filled with hurdles.
Those challenges include the weight of previous cloud migration failures, interoperability limitations, vague budgeting, security concerns, and an IT skills shortage. However, with strong leadership and expert support, most companies will be able to comfortably navigate the journey, avoid pitfalls, and reap the rewards of on-premises infrastructure.
The best way to overcome the issues involved with reverse cloud migration is to avoid mistakes of past migrations, elevate strategy over everything else, address overarching business objectives, and choose optimal KPIs to measure success.
Companies need to remember that the move away from cloud will be achieved in phases, which means that businesses will have to deploy workloads on the cloud and on-premises simultaneously. Complex work architectures like these require robust tools, and none are better than Faddom's hybrid application dependency mapping tool.
Faddom is agentless, self-service software that helps you visualize your entire on-premise and cloud IT infrastructure with continuous, automatic updates – in as little as 60 minutes. That way, you can plan migrations away from or to the cloud with confidence. Just start a free trial today!