Read Time:
5
minutes
As the hybrid cloud becomes the domain of modern applications and app development, its rising complexity requires the use of application observability to keep up with an environment's current state. The latest Cisco AppDynamics application observability report shows that 53% of organizations are looking at observability solutions, while 44% plan to follow suit in the next year.
Application observability enables organizations to stay on top of the health of their application across its entire environment. The goal is to prevent application downtime by examining its outputs, logs, and metrics to optimize reliability, performance, and security.
Despite their symbiotic relationship, application monitoring and observability are very different.
Operations teams gain greater visibility from monitoring that tracks any issues related to performance development, while SRE teams gain greater visibility into technical details via observability.
Components of Application Observability
Application observability will often include four components:
Agents that collect telemetry data for tracking and measurement within containerized, microservices, and other infrastructure environments
Data correlation to understand the collected data from all application sources and support for anomalous pattern discovery
Incident response so that application support teams can respond and proactively avoid outages
AIOps to speed incident response via AI/ML models that can automate critical processes (e.g., proactive issue detection, false alert avoidance) for faster mean time to detection (MTTD) and mean time to resolution (MTTR)
Application observability tools can have a wide range of functionalities, but they essentially fall under three pillars of observability.
Application Observability Pillars
Enterprises are often a mix of on-premises monolithic applications and cloud-native application architectures using microservices and containers. This hybrid mix requires observability tools that can deliver real-time insights into these environments, which requires delivering on the three pillars of observability:
Metrics data collection, such as for CPU and memory usage, network traffic, and request latencies within application environments and systems such as Kubernetes 
Logs to deliver time-stamped event records that can reveal problems and their root causes
Distributed traces, a record of events for every application request to show the source of a problem for troubleshooting
Observability is more than these three pillars, as they must act holistically to deliver a proactive understanding of problem identification, location, and resolution.
Why Application Observability Matters
The average enterprise can have hundreds of applications working across hybrid environments in countless ways. Monitoring their health helps to identify known problems and solutions. However, intricate cloud-native applications can be a combination of microservices, containers, cloud, serverless, and other technologies that add to the complexity involved and the risk of potential failure.
Observability delivers comprehensive insights into system behavior, providing a granular view of real-time performance under various conditions for fast issue identification and resolution. This problem detection and diagnosis goes beyond the typical data noise to prioritize issues that can cause critical damage to an application's health, operations, and end-user experience. The right observability tools can provide vital telemetry data to reduce MTTD and MTTR for development and site reliability engineering (SRE) teams.
Since applications are a key source of data across an enterprise, observability enables data-driven decision-making. IT teams achieve this by linking application performance to business outcomes, including performance, investment, and customer experiences.
The crucial role of DevOps makes observability imperative for developers to have real-time data on application performance so that they can improve app development speed and quality. Observability gives the broader IT team unified visibility where applications and workloads move within hybrid cloud environments.
Key Application Metrics to Monitor
Application observability performance metrics can differ depending on application type. However, there are several key metrics that IT teams should keep an eye on when measuring performance. These include the request rate for applications and the latency rate, which tracks application request and response intervals.
Two additional performance metrics include the error rate, meaning how many requests result in an error, and memory, which looks at the amount of host machine memory/CPU consumption. These last two can be gathered in several ways, such as from cloud provider dashboards. The more complex the application environment across a hybrid architecture, the more features an IT team needs for observability.
Types of Application Observability Tools
There are many application observability tools available today that are designed for different business needs. While the following three types of tools are the most predominant, end-to-end observability platforms will often include vital aspects of all three.
Application Performance Monitoring (APM) Tools
APM tools track application components affecting end-user experiences like peak usage load and response times. They also track capacity fluctuations in compute resources and the locations of bottlenecks based on established baselines.
Distributed Tracing Tools
Distributed tracing tools track application requests flowing between frontend devices and backend services/databases. Developers can use these tools to find requests with high latency or errors. This is particularly useful in complex cloud-native applications that use containers and microservices.
Log Management Tools
Log management tools gather, archive, and interpret logs from applications and systems. At their core, logs are textual records of events, errors, and vital data regarding a system or application. These solutions allow developers and operations personnel to sift through logs, establish occurrence-specific alerts, and discern trends.
While APM, tracing, and log management tools have their individual limitations, they can collectively deliver on application observability best practices.
Best Practices for Application Observability
Observability best practices guide the choice and implementation of observability tools and protocols that will deliver the desired results. This is important in the age of hybrid cloud architecture where more apps are delivering mission-critical operational, end-user, and customer experiences. 
Although far from an exhaustive list, these best practices, along with an initial application assessment, are foundational to ensuring proper observability for apps and services. They act as the framework for continuous performance improvements and availability to deliver the best experiences, reliability, and ease of use. 
Standardize Data Collection and Logging
Creating a standardized data collection format is essential for observability to ensure data is filtered at multiple levels. This reduces false alerts and keeps the focus on logs that give critical information.
Embrace Tool Interoperability
Observability tool data can come from many different devices and in many different forms, so tool interoperability is vital to comprehensive data collection for a complete view of an environment.
Maximize Contextualization
Application data can come from varied sources, such as network provisioning and deployment platforms, virtual machines, containers, and services. That's why application environment data is of little use without context to give insights into the internal state of an application and infrastructure. Contextual visibility eliminates noise so that IT teams can identify and resolve real problems.
Implement Distributed, Context-Rich Tracing
Teams need to monitor requests throughout their journey in a distributed system to maximize observability context. This delivers valuable performance and behavior data including all aspects of the hybrid cloud application environment, such as application dependencies and data flows.
Establish a Continuous Feedback Loop and Automated Anomaly Detection
Organizations need to set up observability as a continuous feedback loop that enables DevOps and SRE professionals to fully connect observability with business outcomes. The first step to doing this is to integrate KPIs that use automated workflows and anomaly detection with monitoring, reporting, and alerting.
This enables DevOps and SRE professionals to see and respond to the same data. They can then add external feedback from end users and even customers to improve the data and KPIs by seeing if anomaly remediation has changed received alerts and customer feedback.
A continuous feedback loop supports the enhanced detection of unknown anomalies while reducing alert fatigue and improving application performance and uptime.
Making Application Observability Matter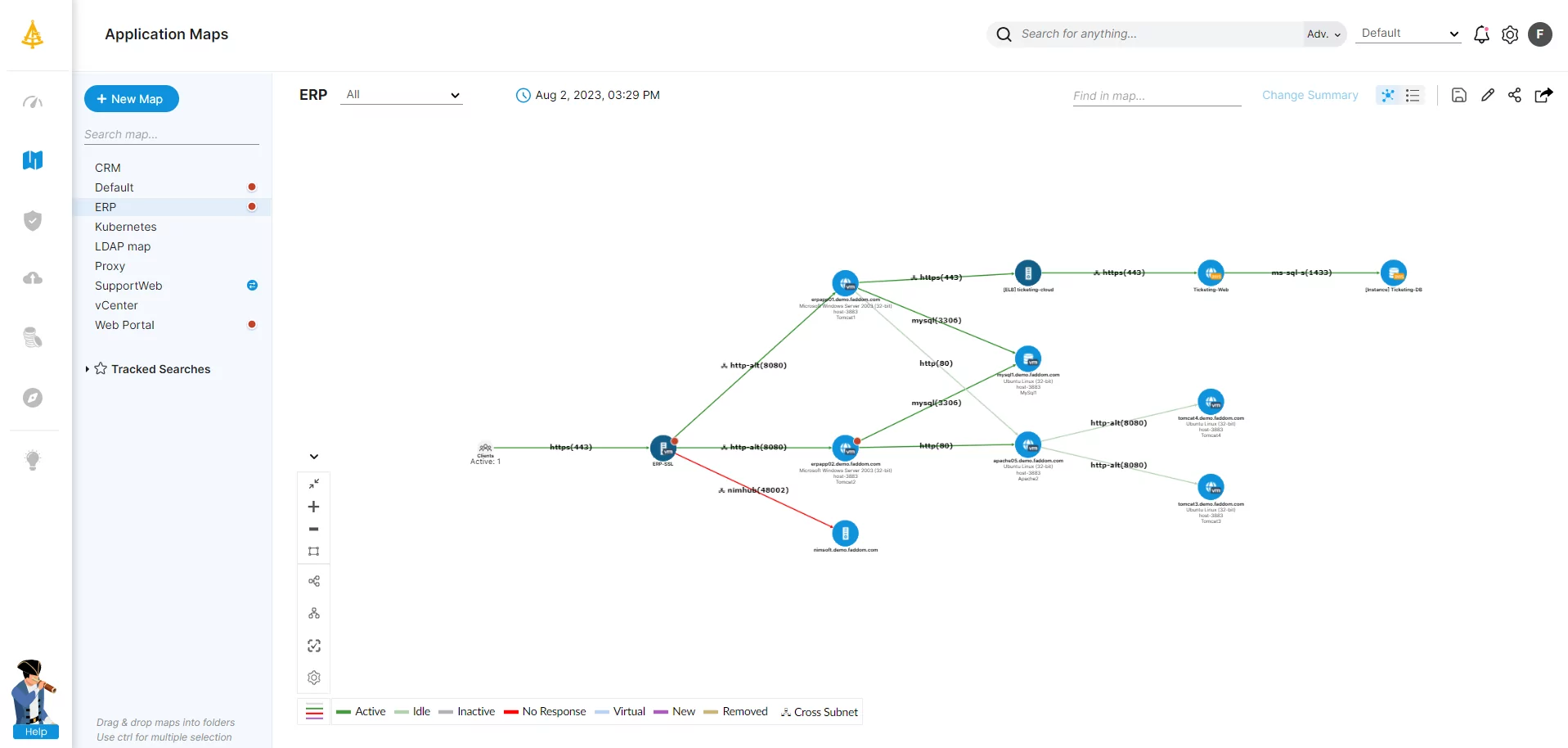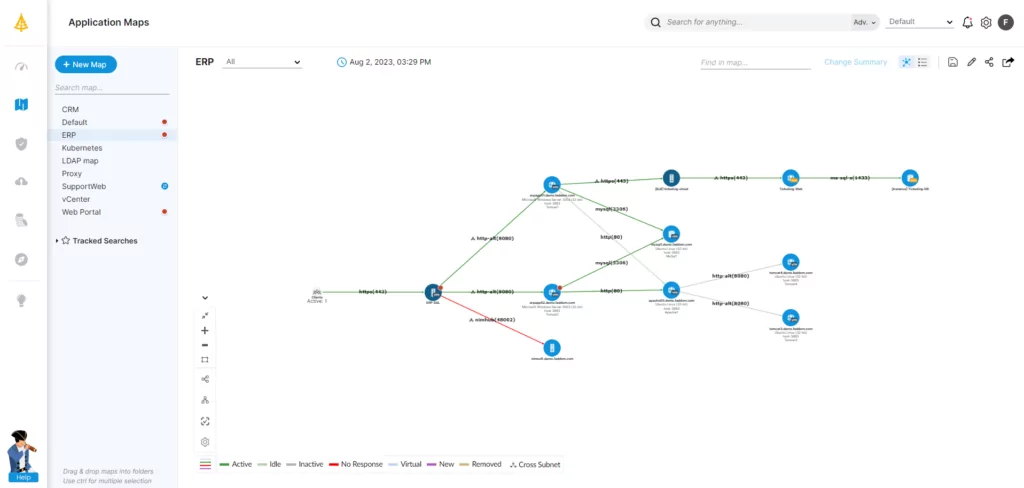 Organizations that lead in observability are seeing an ROI of 86%, while those just starting out on their application observability journeys have reported an ROI of 64%, according to Splunk. While there are many application observability tools and platforms available, every enterprise should focus on the best approach to total visibility and detection via a streamlined and refined alerting process. This will support real-time detection and remediation across a complex hybrid cloud environment.
Faddom can enhance contextual insights, root cause analysis, alerts, and much more to integrate with and improve observability tools. To learn more, start a free trial today by filling out the form in the sidebar!